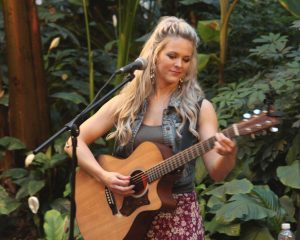 Summers in Nashville involve wonderfully warm weather and a lot of great events to celebrate the season of sunshine. With a disparate range of things organized in the city during the summertime, there's something for everyone in Nashville. Find out the lowdown on four great summer events coming to Nashville in 2017.
concerts
Otherwise known as Music City, Nashville is one of the premier music destinations in the United States. Top artists from around the country and even the world come to perform in Nashville throughout the summer. A cursory glance at any upcoming list of performers this summer in Nashville brings up some huge names. On Tuesday, August 8, John Mayer plays at the Bridgestone Arena. Four days later, Matchbox Twenty and Counting Crows play at the same venue. A huge range of talented and highly regarded local musicians often perform at various venues, including Bluebird Cafe and The Basement East.
music city hot chicken festival
Held on July 4 in East Park, the Music City Hot Chicken Festival provides ample opportunity for lovers of spicy food to taste some of the most deliciously fiery chicken the city has to offer. What could be better than hot chicken, you ask? Well, the event is completely free for you to attend, so you can feast on some great food in the scorching summer heat without paying a dollar.
running of the bulls
This quirky virtual event involves completing a virtual run or walk, so you choose the exact course that you take. Throughout the month of July, thousands of participants engage in this run or walk for The Arthritis National Research Foundation. Combining a good physical workout with such a noble cause has positive effects for everyone involved, including you and the specific charity. You can choose to run at any time and anywhere in Nashville during July. The entry fee is $17, which includes your own participant's medal and a bib that identifies you as a participant in the run. A total of 15 percent of the admission fee goes to the chosen charity.
repticon reptile show
The Repticon Reptile show is the perfect summer event for lovers of exotic animals. Located at The Fairgrounds on Smith Avenue, you'll get to see an entire weekend's worth of exotic animals, including reptiles, amphibians, and other exotic pets. Better still, the show includes presentations that educate you on other exotic animals you might never have heard about before. There is also a range of prizes to be won, and seminars are held regularly throughout the weekend.
The Repticon Reptile show first arrived in Nashville in 2012, and it became an instant success, which is why it returned there every year since. The 2017 Repticon Reptile Show kicks off on July 29 and finishes on July 30. This great family event costs $12 for adults and $5 for kids. Children under 4 enter free.
Make sure you check out these four great summer events in Nashville this year — the city that provides summer fun for everyone.