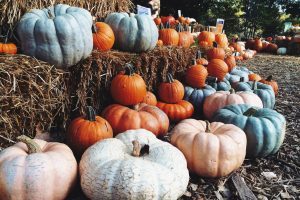 Nashville is one of the most happening parts of Tennessee no matter the season, but fall is a great time to enjoy several family gathering events when the weather is neither too hot nor too cold. Check out these five awesome ways to get out and party in Nashville before the winter comes.
music city food + wine festival
Created by Kings of Leon and other big names in music, food, and wine, this enormous taste extravaganza runs from September 15-17 with panels, demonstrations, and of course samples by masterminds of flavor and dining. This event includes the Grand Taste Pavilion, a gathering of Nashville's greatest and most acclaimed experts in wine, spirits, and cuisine, plus a gospel brunch, whole-animal barbecue, and various live music events.
tennessee craft fair
On September 22-24, visit Centennial Park for hundreds of tents with crafts by sculptors, furniture makers, potters, weavers, painters, whittlers, metalworkers, glass blowers, leather workers, and all sorts of other creative experts. Looking for something specific? The Tennessee Craft website now offers an updated craft fair map so you can see everything that will be there. Use this map to plan out your visits and see exactly what interests you most.
celebrate nashville cultural festival
Also held at Centennial Park, this free event on October 7 features over 60 dances and musical performances on six stages, showing the diverse cultures that make the Nashville area their home. Discover all sorts of things you didn't know about Music City's people, explore the most culturally intriguing crafts fair of the fall, and try hot, fresh authentic dishes from Ethiopia, Greece, Mexico, and many other places around the world.
cheekwood harvest
Running from September 16 to October 19, this event is all about celebrating the five thousand chrysanthemum trees erupting into the warm and fiery colors of autumn at the Robertson Ellis Color Garden, also called the Beer Garden. There will be specialty cocktails, autumn wines, beers, and other drinks for adults, but kids will love the Turner Seasons Garden with decorated scarecrows and multicolored pumpkins. There will also be a Day of the Dead celebration for even more food and colorful decorations.
musician's corner
Musician's Corner is a series of concerts held on August 4, 5, 12, 19, and 26, plus September 2, 9, and 16. Also held at Centennial Park, this is a great chance to lay a blanket on the grass and relax while hearing Sugar and the High Lows, Sun Volt, The Secret Sisters, and more. You can bid on rare artist memorabilia, take kids to a family fun section with games and activities, and cool down with some local craft beer.
These five events are all a terrific way to take advantage of the pleasant temperatures and lovely colors of outdoor Nashville in the fall, and there only a sample of what's out there. Plan ahead and try to visit as many events as you can make time for, because the colder months will be upon us before you know it!
https://www.flickr.com/photos/derekbruff/15748004605/sizes/l