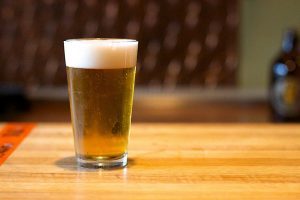 A couple of drinks in moderation is a great way to unwind and catch up with friends on weekends or in the evenings after work. Alcohol provides a social lubricant that makes some people more outgoing. Discover the best three bars and pubs near Springfield below.
backroads bar and grill
Located just off the Tom Austin Highway, Backroads is a brilliant all-round bar in Springfield that makes for a great day out with your friends. There are three pool tables at Backroads, which is great news if you like to combine a few of your favorite beverages with shooting some pool. You also have the option to play darts, or if you want to check your social media accounts and check in, there is also free Wi-Fi internet throughout the pub.
There are special drink deals throughout the week, including a fantastic offer on Sundays when all pints cost just $1.50. Drinks on offer include classic American beers such as Miller and Budweiser. You can also ask the skilled bar staff to make whatever cocktail you like. The interior is a typical American bar style with many neon lights and a clean, modern look.
city limits sports bar & grill
Just a 13-minute drive from the center of Springfield is City Limits Sports Bar & Grill, which is a small local bar serving up incredibly good food. Sample some pepperoni cheese bread, which is melt-in-the-mouth delicious. A spicy chicken pizza comes loaded with tangy, hot sauce that's as addictive as it is delicious. The decor is modern and uncomplicated, with brown, comfortable, soft-cushion chairs, while the interior is spacious. Large televisions beam major sporting events around the bar.
The atmosphere is extremely friendly and welcoming at City Limits Sports Bar & Grill — newcomers are always treated with a smile by the pleasant staff. Best of all, the beer comes cold and the choice is plentiful. Coors Light, Miller, Budweiser, and European beers like Heineken are all available on tap. Visit this bar on the weekend in particular, where you can watch with interest as Dutch courage takes over and some customers try their hands at karaoke.
depot bar & grill
Depot has more of a restaurant vibe compared to other Springfield bars, but it's absolutely worth checking out for the stunning food and superb selection of wines. The food menu is huge, and the available dishes are all cooked to restaurant quality. Sparkling wine options include La Marca Prosecco and Freixenet Brut Cava for a special occasion.
You don't need to eat at Depot to enjoy it. The stylish oak bar features high wooden chairs for you to take a seat in and sip on a beer. You can choose from a dizzying range of craft beers, including offerings by the local Yazoo Brewing Company. Depot Bar & Grill first opened in 2003, and you can find this bar on South Main Street.
Make sure you check out these three great bars for some enjoyable pints and food if you're in the Springfield area.